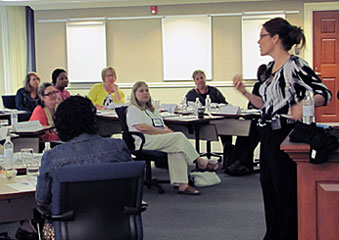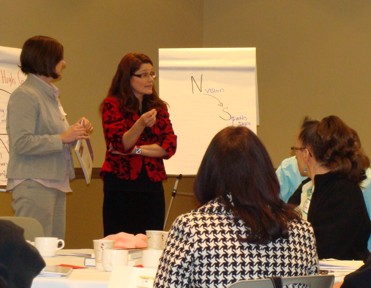 Handling the rapid pace of change is not a challenge when you lead a highly engaged team of talented professionals. This does not happen by luck.
It happens by leadership.
Services
Leadership today calls for more than strong technical skills. Leaders must be competent in the elusive soft skills—excellent communication skills coupled with emotional intelligence and a strong foundation in understanding motivation at work. Leaders must know how to select the best candidates, how to develop others, build the organization, and gain alignment to achieve the best performance.


Training
In addition to our annual 3-day Leadership Intensive training, FastTrackoffers onsite, customized programs for your organization or team. We support ongoing development through our online learning, private and confidential executive coaching, and interactive distance-based learning events. We offer creative solutions to put your leadership on the FastTrack.
› Find out more about our leadership training


Assessments and Simulations
Our FastTrack Leadership Development Programs are designed to significantly expand self-awareness and quickly build practical skills for effectively leading, managing people, and building partnerships. We train leaders to improve leadership capacity, and we'll teach you to create the kind of organizational culture that engages and motivates others.
› Find out more about our leadership assessments and simulations

Coaching
FastTrack offers individual executive coaching services that include personalized and confidential assessments using an entire suite of instruments.
› Find out more about our leadership coaching