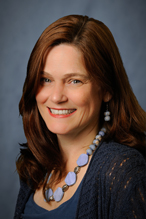 CLAUDIA FERNANDEZ

EDUCATION
B.S., Miami University of Ohio

M.S., Boston University

Ph.D., Leadership Studies, Harvard University Extension School and the University of North Carolina at Chapel Hill

Contact Claudia
Our People
Claudia S. Plaisted Fernandez,
DrPH, MS, RD, LDN
Claudia Fernandez specializes in helping leaders meet the challenges of running complex organizations, communicating to public and media audiences, and engaging employees. She has extensive experience developing custom executive education programs that focus on personal leadership development, innovation, and business skills for senior, middle, and front line managers and leaders. As a licensed and Registered Dietitian, she has a particular interest in leadership in healthcare systems and high-performing healthcare and public health teams.
Currently she serves as Principal Investigator and Project Director for the Maternal and Child Health-Public Health Leadership Institute, directs the American College of Obstetricians and Gynecologists National ACOG Leadership Institute and serves as the Leadership Core Director for the Food Systems Leadership Institute, a Kellogg Foundation—APLU funded 2-year fellowship program for academic Deans, Heads, and Vice Presidents, industry and government leaders. She has co-created and/or led several leadership institutes, including the Managing in Turbulent Times: the Kellogg Fellowship for Emerging Leaders in Public Health Program (a minority leadership development program), theSoutheast Public Health Leadership Institute, and Leadership Novant for the Novant Healthcare system. She uses many instruments in her executive coaching and teaching, including 360 assessments, the Bar-On Emotional Intelligence Instrument (EQ), the FIRO-B, the Myers-Briggs Type Indicator, the Change Style Indicator, the Decision Style Profile, the Paper Planes Inc simulation, the Thomas Kilmann Conflict Instrument, the Dennison Organizational Culture Survey, and the CPI 260 and the Coaching Report for Leaders.  She has extensive experience teaching and creating customized programs for Managing Difficult Conversations, which builds skills in negotiation and mediation techniques. She uses values-based coaching, appreciative inquiry, and learning simulations in her programs. She is also a trained hypnotherapist and a specialist in stress management. She has twenty years of experience counseling clients with eating disorders and weight management issues.  
Dr. Fernandez earned her BS from Miami University of Ohio in 1986 and her MS from Boston University, Boston, Massachusetts in 1988. She then pursued further education in psychology and counseling at the Harvard University Extension School and at the University of North Carolina at Chapel Hill, where she earned her doctorate in leadership studies in 2003 through the Public Health Leadership Department. She worked at Harvard for more than five years before joining the Duke Center for Living in 1992. In 1997, she accepted a faculty position with UNC and subsequently worked at the North Carolina Institute for Public Health. In 2007, she joined the faculty in the Department of Maternal and Child Health at the renowned UNC School of Public Health. 

You can contact Claudia at Claudia@wetrainleaders.com